A Flavor of Lebanese Cooking and Other Healthy Recipes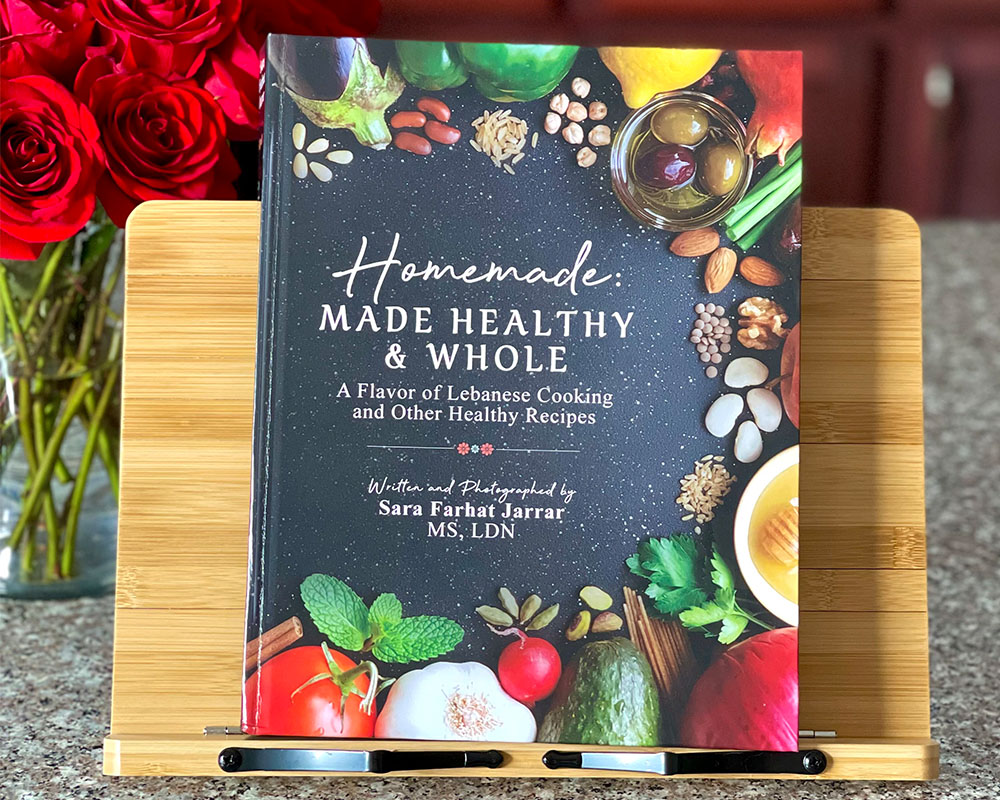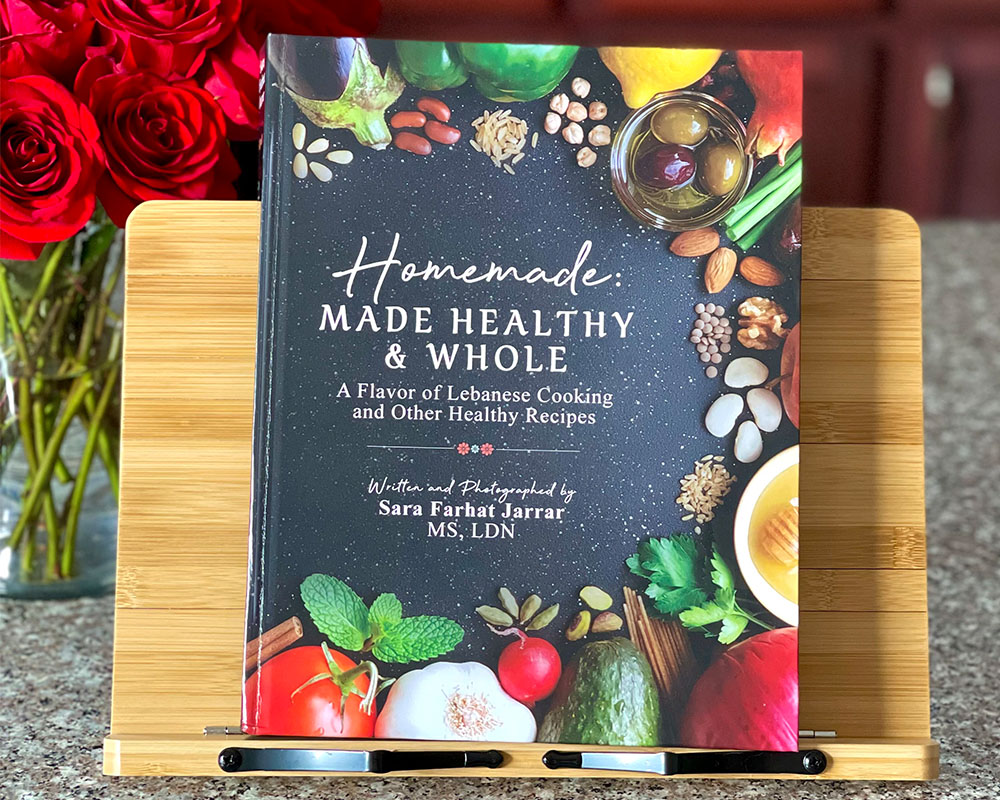 A Flavor of Lebanese Cooking and Other Healthy Recipes
Written by American-Lebanese nutritionist and home cook Sara Farhat Jarrar, this book is both a nutrition guide on healthier eating and cooking as well as a cookbook of over 100 healthy and whole recipes!
In this book, Sara takes a simple but wholistic approach to home cooking, using her expertise as a nutritionist to modify traditional Lebanese recipes to include healthier ingredients and cooking methods, thus reproducing much loved recipes with a healthier nutritional profile. She also shares some of her own original healthy dishes, often with a Middle Eastern touch, in addition to some internationally known recipes many may be familiar with ˗ all made healthier and more whole. Recipe categories in this book include soups, salads, mezza, side dishes and sauces, main dishes, and desserts.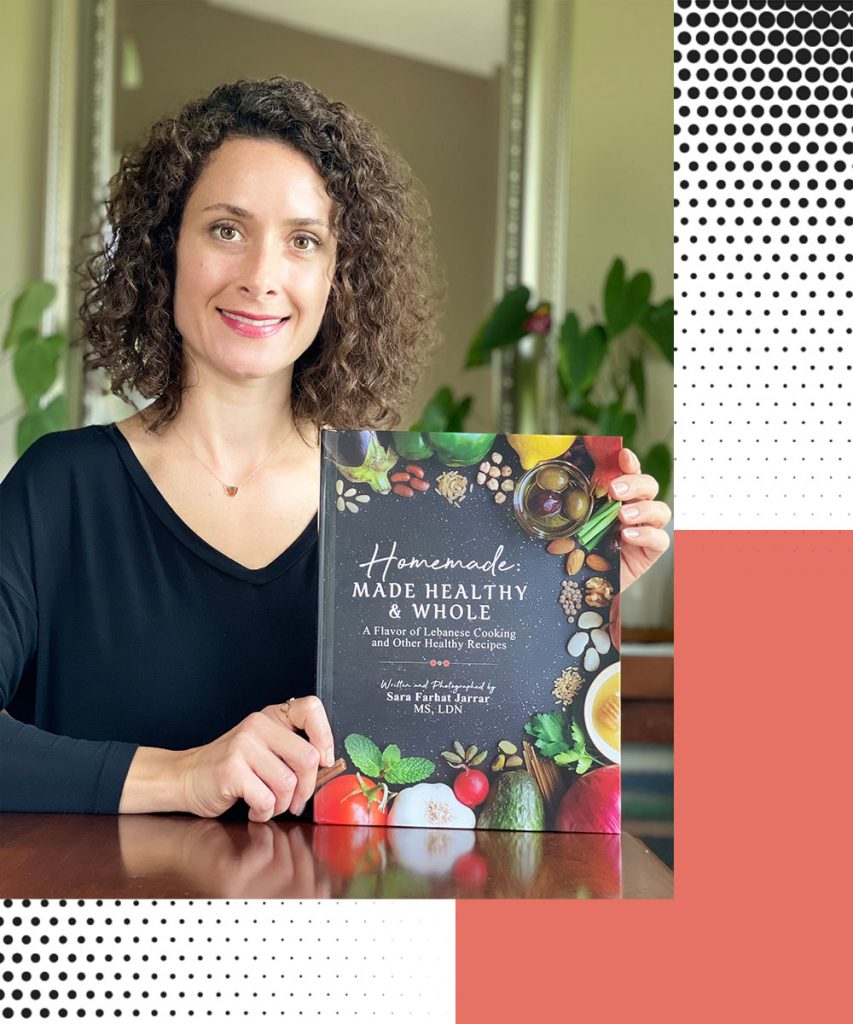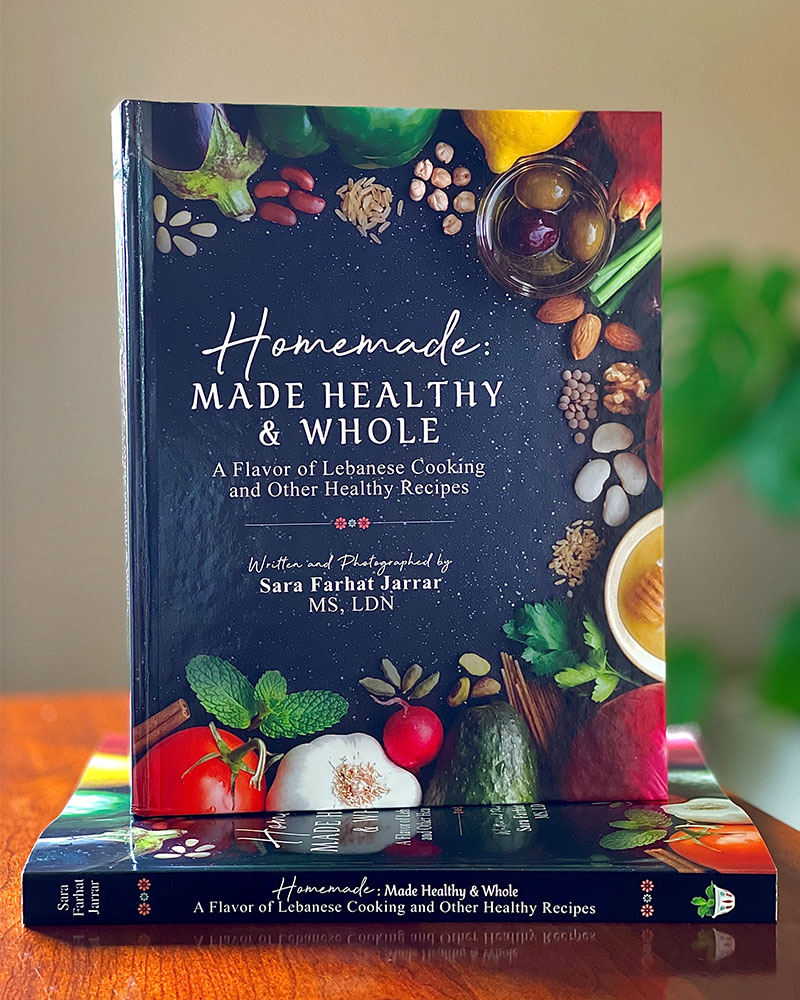 Throughout the book, readers are exposed to a multitude of useful nutrition information, recommendations, and tips. Along with learning the nutrition facts of major macronutrients for each recipe, readers will be empowered to make healthier eating and home cooking choices!
With colorful and stunning photographs accompanying each easy-to-follow recipe, get ready to enjoy and experience the wonderful flavors of the Lebanese cuisine and many other dishes in a much healthier and more whole way!
This book is available in eBook and print formats (paperback and hardback).
To order an eBook version
To order a paperback or hardcover book
Top Book Reviews on Amazon